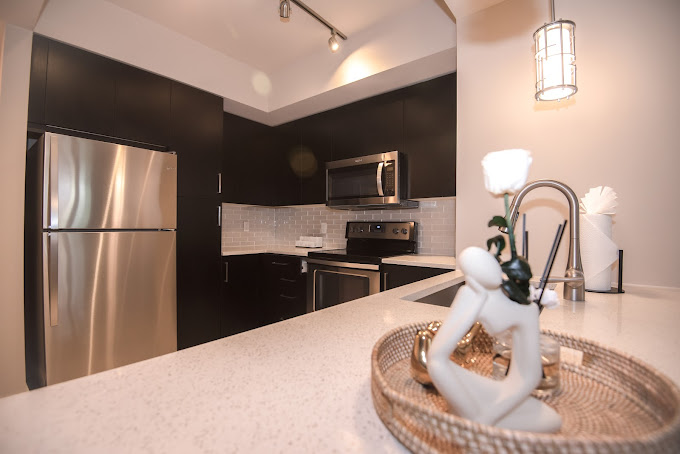 We will thoroughly clean your apartment space, covering every nook and cranny
Our team of professional cleaners will make sure that every corner of your apartment is thoroughly cleaned. Here are some key areas we focus on during our apartment cleaning services.
Living Room:
Dusting furniture and shelves
Vacuuming carpets and rugs
Mopping hardwood floors
Wiping down windows and mirrors
Cleaning light fixtures
Kitchen:
Washing dishes and putting them away
Wiping down countertops, stovetops, and appliances
Cleaning the inside of microwaves and ovens
Emptying trash cans and recycling bins
Mopping the floor
Bedroom:
Changing bed linens (if requested)
Dusting furniture, including dressers, nightstands, and wardrobes
Vacuuming or mopping floors
Wiping down mirrors and other glass surfaces
Bathroom:
Scrubbing bathtubs, showers, toilets, and sinks
Disinfecting all surfaces
Cleaning mirrors, glass shower doors, and tile grout lines
Replacing towels (if requested)
Mopping the floor
Satisfaction Guaranteed!
We understand that a clean and tidy apartment is essential to your peace of mind. That's why our apartment cleaning service is designed to provide you with the highest level of satisfaction.
Your satisfaction is our top priority, which is why we offer a satisfaction guarantee on all our services. If you're not happy with any aspect of our service, we'll reclean at no extra cost to you. Requesting a free quote is easy - simply contact us today via phone or on the website, and one of our friendly representatives will be happy to assist you. Let us take care of your apartment cleaning needs so you can enjoy a clean and comfortable living space without the hassle!
Get a Free Estimate